ECM helping teachers to share knowledge about food and farming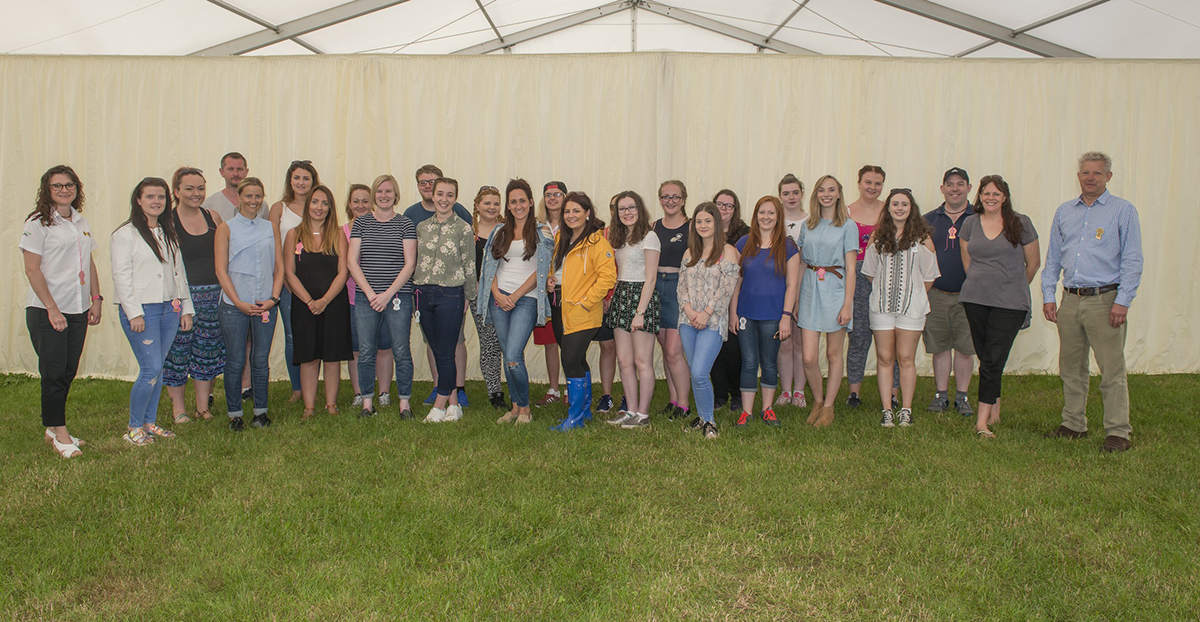 Thanks to the sponsorship of Environmental Crop Management Ltd and Massey Feeds, along with support from The Cheshire Agricultural Society, 33 trainee teachers and their tutor from Edge Hill University took part in a unique accredited training day at the Royal Cheshire Show.
The training provided the students with the knowledge and confidence to include food, farming and countryside topics in to their teaching. The trainees learnt from "farming experts" so that their knowledge was relevant and up to date with modern practices.
The group also undertook workshop based activities with Farming and Countryside Education staff allowing them to understand how to plan school visits to farms and integrate topics in to the National Curriculum.
Following the training one student said, "I have always been passionate about children eating more fruit and vegetables and this training has only increased this more. It is also important children know how their food is sourced".