Environmental Crop Management has scooped another Green Apple Award together with two other company members of the Leaders Council.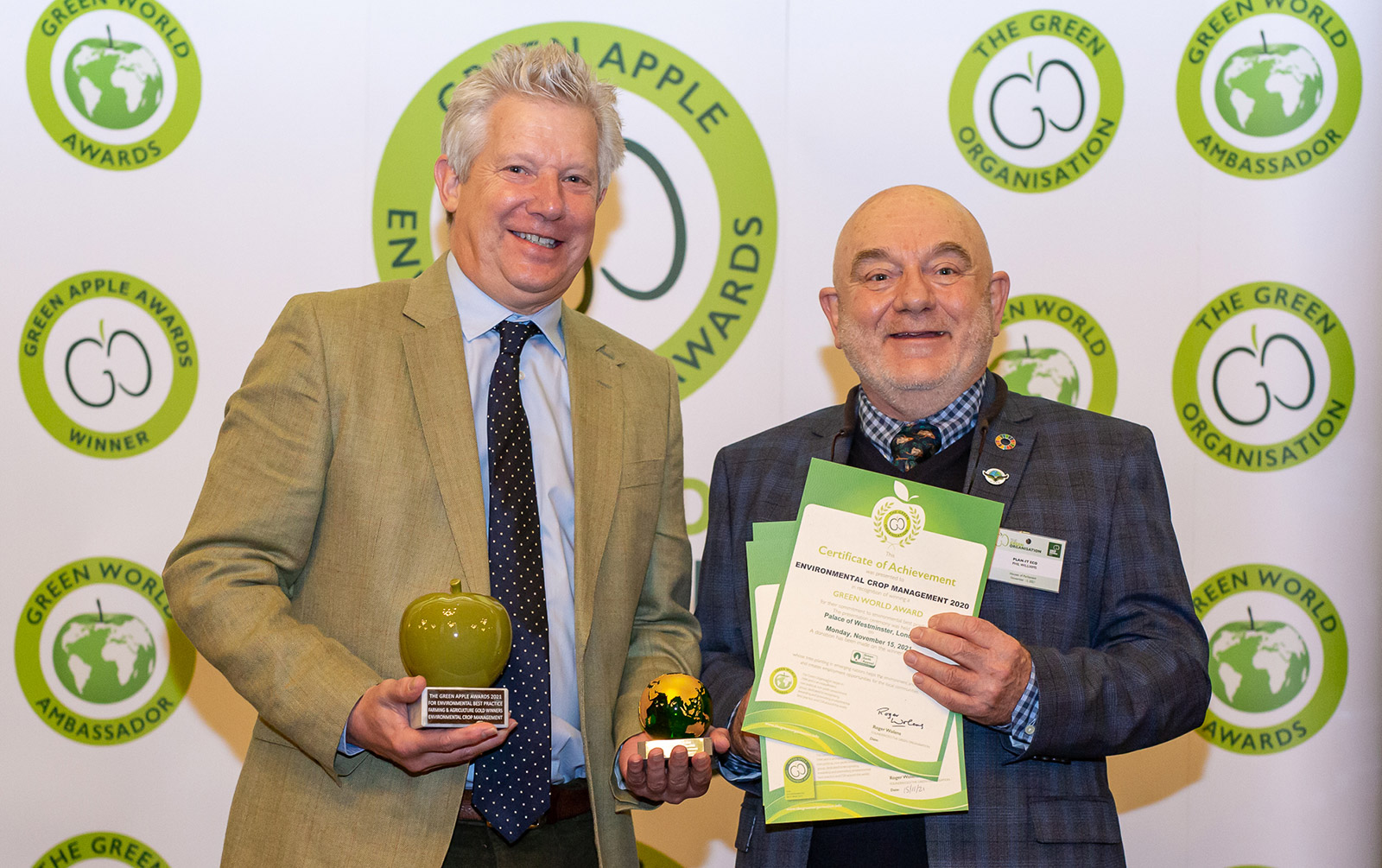 The Green Apple Environment Awards is an annual international campaign to recognise, reward and promote environmental best practice globally. Headed by non-profit venture The Green Organisation since its establishment in 1994, the awards have become established among the most popular and well-known environmental campaigns worldwide.
The awards are fundamental to The Green Organisation's philosophy of helping others benefit the environment around them. Every year, entries for the awards originate from governments, ministries and local authorities across the world, as well as businesses, organisations and communities spanning the public and private sectors.